Hey there! Let's cook with kids!
Welcome to my blog post about cooking with kids! As a parent, I know how challenging it can be to get kids involved in cooking. However, it's an essential life skill that they need to learn. Cooking with children has numerous benefits, including helping them develop healthy eating habits and improving their self-confidence.
In this post, I am going to share 15 kid-friendly recipes that your little ones will love. To make things easier for you, I will also list the kitchen tools and pantry items you will need.
So, let's roll up our sleeves and get ready to cook with our little chefs!
Get Your Shopping List Ready – Here's What You'll Need
Alright, parents, let's get down to business! Before we can whip up some tasty treats with our little ones, we need to make sure we have all the necessary ingredients and equipment on hand. Here's a quick rundown of what you should have in your pantry and kitchen:
Pantry Items:
All-purpose flour
Baking powder
Baking soda
Salt
Granulated sugar
Brown sugar
Vanilla extract
Cocoa powder
Chocolate chips (semi-sweet or milk chocolate)
Cornstarch
Peanut butter (or other nut/seed butters)
Jam or jelly
Canned fruit (like peaches or mandarin oranges)
Cereal (like Rice Krispies or Cheerios)
Popcorn kernels
Pretzels
Graham crackers
Kitchen Tools:
Mixing bowls
Measuring cups and spoons
Whisk or electric mixer
Spatula
Baking sheets or pans
Small saucepan
Microwave-safe bowl
Popcorn maker or pot with lid
Cookie cutters (optional)
Got everything you need? Great! Let's move on to the fun part: making some delicious and easy recipes with your kiddos!
15 Kid-Friendly Recipes That Will Make Your Little Ones Beg for Seconds!
Are you tired of your kids turning their noses up at anything remotely healthy? Well, have no fear, because I have 15 kid-friendly recipes that will not disappoint even the pickiest eaters. These recipes are easy to make, require minimal ingredients, and are packed with flavor and nutrition.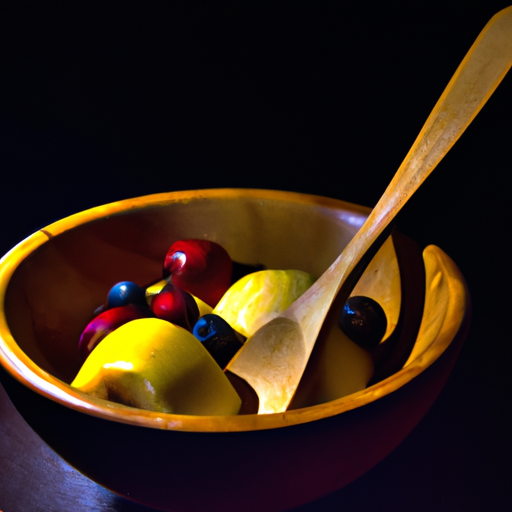 This recipe is perfect for sneaking in some veggies! You'll need:
1 head of broccoli, chopped into small pieces
1 cup of cheddar cheese, shredded
1/2 cup of breadcrumbs
1 egg
Salt and pepper to taste
Mix all the ingredients together in a bowl. Form small balls and place them on a baking sheet lined with parchment paper. Bake at 375 degrees for 15-20 minutes, or until golden brown.
Recipe 2: Ham and Cheese Roll-Ups
This recipe is perfect for a quick lunch or snack. You'll need:
1 tube of crescent roll dough
4 slices of ham
4 slices of cheese
Roll out the crescent dough and separate it into triangles. Place a slice of ham and a slice of cheese on each triangle and roll it up. Bake at 375 degrees for 15-20 minutes, or until golden brown.
Recipe 3: Spaghetti and Meatballs
This classic recipe is always a hit. You'll need:
1 pound of ground beef
1/2 cup of breadcrumbs
1/2 cup of parmesan cheese, grated
1 egg
1 jar of spaghetti sauce
1 pound of spaghetti
Mix the ground beef, breadcrumbs, parmesan cheese, and egg together in a bowl. Form the mixture into meatballs and place them in a baking dish. Pour the spaghetti sauce over the meatballs and bake at 375 degrees for 30-40 minutes, or until the meatballs are cooked through. Serve over cooked spaghetti.
And so on!
Trust me, your little ones will be begging for seconds with these recipes. They're easy to make and full of flavor and nutrition. So, what are you waiting for? Get cooking!
Key Takeaways
Alright folks, time to recap all the delicious meals we just whipped up! The key to making kid-approved meals is to keep things simple and flavorful. Don't be afraid to experiment with different flavors and textures, and get your little ones involved in the cooking process. Here are some key takeaways from these recipes:
Don't Be Afraid to Hide Veggies
Let's face it, kids can be picky eaters. Sometimes, the only way to get them to eat their vegetables is to hide them in their meals. Blend up some spinach and add it to your tomato sauce, or finely chop some carrots and add them to your meatloaf. They'll never know the difference!
Get Creative with Presentation
Kids eat with their eyes first, so presentation is key. Get creative with how you plate your meals, whether it's arranging food in fun shapes or using colorful ingredients to make your dish pop. Just remember, the more visually appealing your meal is, the more likely your kid is to eat it.
Balance Nutrients and Flavor
It can be tempting to go all-out on the flavor and forget about the nutritional value of a meal. But finding a balance between the two is key to making meals that appeal to both kids and parents. Incorporate a variety of foods that are both nutritious and flavorful to ensure that your meal is a hit.
Get Your Kids Involved
Getting your kids involved in the cooking process is a great way to encourage them to try new foods. Let them help you measure ingredients or stir the pot, and ask for their input on what ingredients to add. When kids feel like they're a part of the cooking process, they're more likely to be excited about the end result!
So there you have it, folks. Keep these key takeaways in mind when cooking for your little ones, and you're sure to make meals that are both delicious and nutritious!
Conclusion: Let's Get Cooking!
Well folks, that's a wrap on our 15 kid-friendly recipes! I hope you found some new, tasty dishes to add to your family's meal rotation. Don't forget, cooking with your kids can be a fun and educational experience, so be sure to involve them in the process as much as possible.
If you're looking for even more cooking ideas for your little ones, be sure to check out Cookbooks and Kids. Their website is full of great recipes, cooking tips, and ideas to get your kids excited about being in the kitchen. Remember, cooking is a skill that can benefit your kids for the rest of their lives, so let's get cooking!