Wow Your Taste Buds with Quick and Tasty Meals
Hey there, foodies! Are you looking for something scrumptious to satisfy those hunger pangs? Well, there's nothing better than a quick and tasty meal that can be whipped up in no time! So if you're a busy parent or a beginner in the kitchen, don't worry, I've got you covered!
First things first, let me define what I mean by "quick and tasty meals." These are meals that are easy to cook, with minimal preparation and cooking time, and packed with flavor that will leave your taste buds yearning for more. And who better to enjoy these meals than our little munchkins?
Speaking of kids, one of the most important skills we can teach them is how to cook. Not only does it teach them independence and responsibility, but it also fosters creativity and healthy eating habits. Plus, who knows, your little ones may just end up becoming the next master chef!
In this blog, I will be sharing with you five of my all-time favorite quick and tasty meals that are perfect for 10-year-olds (and above). And don't worry, there's no need to stress about complicated recipes or fancy techniques, all you need is a bit of courage and a will to learn.
Five Yummy Meals Anyone Can Make: Kid-Approved!
Hey there, fellow cooks! Today, I'd like to share with you my go-to list of yummy meals kids can make themselves. These meals are super easy to prepare, and they're sure to satisfy even the pickiest eaters! So, without further ado, here are my top five quick and tasty meal ideas for the little ones in your life!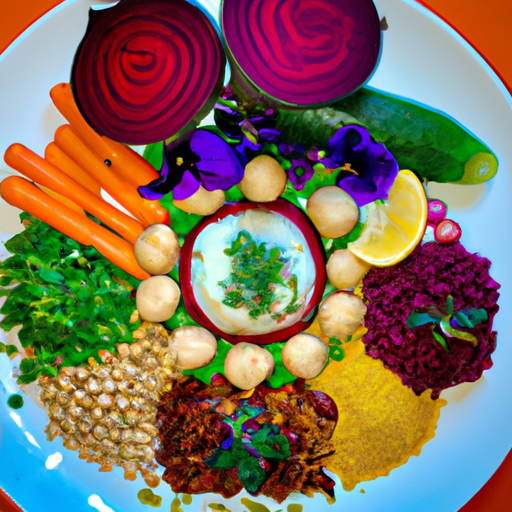 This classic sandwich is a surefire hit with kids. Simply butter two slices of bread, lay a slice of cheese in between, and grill in a pan until golden brown. Easy peasy!
Quesadilla
All you need for this delicious meal is a tortilla, some shredded cheese, and any fillings you like (chicken, veggies, etc.). Place the tortilla in a pan, sprinkle the cheese and filling on top, and fold it in half. Cook until the cheese is melted and the tortilla is crispy.
Veggie Fritters
A healthy and tasty option, these fritters are made with grated veggies, flour, eggs, and spices. Simply mix the ingredients together, form into patties, and fry in a pan until golden brown. Yum!
Macaroni and Cheese
The ultimate comfort food, mac and cheese is a breeze to make. Cook the macaroni according to the package instructions, then mix with a cheese sauce (made from butter, milk, and shredded cheese). Top with breadcrumbs and bake until bubbly.
Bagel Pizzas
This fun meal is a great way to get kids involved in the kitchen. Simply split a bagel in half, spread with tomato sauce, sprinkle with cheese and any toppings you like (pepperoni, veggies, etc.), and bake until crispy. Delicious!
So there you have it, folks! Five delicious and easy meals that any kid can prepare. Not only will these recipes keep the little ones fed and happy, but they'll also help teach them valuable cooking skills that will last a lifetime.
Step by Step Guide to Making the Meals
Alright, folks, time to get cookin'! Here's a step by step guide to making our quick and tasty meals. First up, we've got the classic grilled cheese. Start by buttering two slices of bread, add your favorite cheese, and grill it up in a pan until it's crispy and gooey. Simple as that. Next, let's make a crowd-pleasing quesadilla. Take a tortilla, add some cheese, and any fillings you like: chicken, beans, veggies, whatever floats your boat. Fold it in half and cook it in a pan until the cheese is melted and the tortilla is crispy. Now, for a healthy and delicious option, let's whip up some veggie fritters. Grate some veggies (we like zucchini and carrot), mix them with some cheese and egg, and fry them up in a pan until they're golden brown. Don't forget to flip them over so they cook through! For a classic comfort food, let's make some macaroni and cheese. Cook your macaroni according to the package instructions, then mix it with some milk, butter, and shredded cheese. Pop it in the oven for a few minutes until the cheese is melted and bubbly. Last but not least, let's make some bagel pizzas. Cut a bagel in half, add some tomato sauce, cheese, and your favorite toppings (pepperoni, olives, mushrooms, etc.). Pop it in the oven or toaster oven until the cheese is melted and the bagel is crispy. There you have it – five quick and tasty meals that any 10-year-old can make like a pro. And if you're looking for more great ideas, be sure to check out Cookbooks and Kids for even more cooking inspiration!
Wrapping it Up: Yum Yum for the Tummy
That's it folks, we have cooked up a storm. Now let's recap the recipes we made. We learned how to make a crispy grilled cheese sandwich, a cheesy quesadilla, veggie fritters that are crispy on the outside and soft on the inside, creamy macaroni and cheese, and lastly, bagel pizzas that are not just fun to make but will guarantee your child's creativity.
Teaching children how to cook from an early age has various benefits. It helps them develop important life skills, boosts their confidence, and improves their creativity. Cooking is both an educational and fun activity that can become a bonding moment for you and your little ones, while also helping them develop healthy eating habits.
As parents, it's important to be patient, flexible, and open to new ideas when teaching children how to cook. Encourage them to experiment with different ingredients, try new recipes, and most importantly, have fun in the kitchen! As your child cooks, supervise them, help them, and let them make mistakes because it's all part of the learning process.
Don't be afraid to step outside of your comfort zone and try out new recipes. Who knows, you may discover a new family favorite! Remember, cooking with your child is an opportunity to make lasting memories and create a love for cooking that will last a lifetime.