Introduction
Meal prepping for your kids? No sweat! It's a great way to ensure your little ones are getting their fill of nutritious meals and snacks. Meal prepping for kids has many benefits, like saving time and money, promoting a healthy lifestyle, and giving the whole family ownership of the meal planning process. Plus, it can help take some of the stress out of day-to-day life.
But when it comes to prepping meals for kids, there are a few things you should keep in mind. Not all kiddos are alike – some may not be as keen on certain foods as others – so it's important to consider individual tastes and preferences when it comes to food. Variety is also key: you'll want to try lots of different flavors and ingredients to keep mealtimes exciting.
So let's take a look at what it takes to get started with meal prepping for your kids. Here we'll cover the types of food kids love, tips to make prep easier, plus tons of delicious recipes and ideas.
What to Consider when Meal Prepping for Kids
When it comes to meal prepping for little ones, there's a few things to think about. You want your kids to enjoy the food you make and get the most out of it nutritionally, so it pays to plan ahead. Here are a few tips from this experienced meal prepper:
Types of Food Kids Enjoy
This one can be tough to figure out. Not all kids love the same foods, and you may have to try a few different things to get it right. I like to go for healthy options that have a flavor twist – something the kids don't usually get. Think things like veggie-burger wraps with sweet chili sauce, vegetable fried rice with edamame, or even ancient grains topped with veggie cream cheese.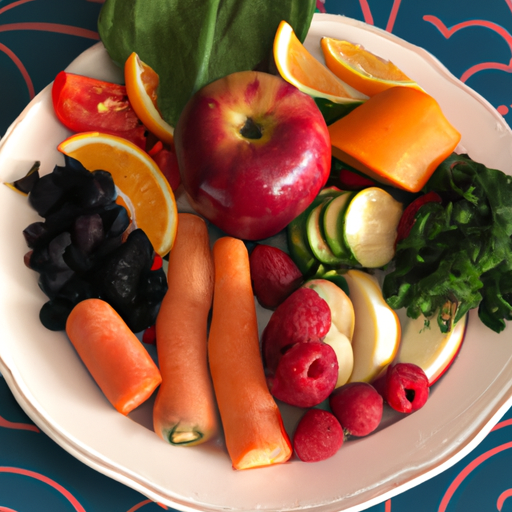 Variety is key! Kids get bored easily and won't eat the same thing twice. Having a range of different flavors, textures and colors will help keep them interested in their meal prep and make sure they're getting all the nutrition they need. Try chopping up veggies like cucumbers, bell peppers and carrots into little cubes, making yummy smoothies with yogurt or nut milk, or baking sweet potato fries instead of regular potato.
Kid-Friendly Meal Prep Strategies
When putting together your meal prep, think about strategies that will help get it done quickly and efficiently. For example, you could buy pre-chopped veggies and pair them with cooked proteins or starches. Or use a slow cooker to do the bulk of the work. You could also shop online for items like pre-made snacks and quick meals that can be easily heated. Once you've got the basics down, you'll be able to crank out some kid-friendly meals in no time.
Recipes and Ideas
When it comes to meal prepping for kids, it's important to make sure that you're providing them with a selection of foods they'll actually enjoy. From tasty breakfast options and nourishing snacks, to satisfying lunches and dinners, there are a myriad of recipes and meal ideas available online and in cookbooks that are perfect for making the meal prep process easier.
Breakfast is the most important meal of the day and it can be made even better when it's prepped ahead of time. Whether your child likes oatmeal, smoothies, or even just toast, having these items ready to go means one less meal to plan during the week. Plus, there's nothing like a nutritious start to the morning that helps set your kiddo up for success throughout the day.
Snack-time can become fun and easy when you have a few ideas in your back-pocket. Think about making a batch of homemade granola bars to grab-and-go, pre-portioned fruit cups, or even veggie sticks with hummus. These are all great options that provide a healthy boost of energy in between meals.
Lunch and dinner staples like chicken stir-fry, pasta dishes, taco bowls, and wraps can all be prepared in advance and stored in containers to make packing lunch boxes and eating out of a hurry a breeze. And don't forget pizza night – there's no doubt that's a favourite in many households!
Tips for Making Meal Prep Easier
Let's face it: a lot of us have full schedules and crazy lives that can make meal prepping for kids seem like an impossible feat. But, with a few tips and tricks, you can simplify the process and minimize stress. Here are some of my favorites!
First, don't be afraid to use leftovers. Parents often forget about this one but it really can save you time and money. Have your kids help create new dishes from old food by adding different spices and flavors. You'd be surprised what the littles can come up with.
Next, look for ways to increase efficiency in the kitchen. If you know what's on the menu for the week, prep ingredients in advance and store them in labeled containers. That way, when it's time to cook, you won't have to search through the fridge or pantry. Not only will you save time, but getting the little ones involved in the preparation can be a fun bonding exercise.
Finally, if you're dealing with picky eaters, incorporate their favorites into meals they wouldn't normally touch. Who knows? One of your kid's go-to foods might just be the key to making broccoli palatable. So, don't be afraid to experiment!
By following these suggestions, you can make meal prepping for kids easier than you ever thought possible. So, set aside some time, get creative, and enjoy the process together!
Wrapping Up the Benefits of Meal Prepping for Kids
Well, there ya have it folks: meal prepping for kids is an awesome way to make sure your little ones are getting the nutrition they need to grow! From planning out yummy breakfast options to stocking up on snacks and coming up with creative lunch and dinner ideas, meal prep can keep parents' minds at ease even when their time is limited.
And, ta top it off, meal prepping allows you to switch things up, so those picky eaters don't have ta crinkle their noses at the same ol' meals over and over again. So, if you're a parent lookin' to get in on some smart meal-planning action, don't hesitate ta give it a shot— you won't regret it!
Take all the tips and tricks we've discussed here today and take charge of your meals! Utilizing leftovers, improving efficiency, and working with those pesky picky eaters are all good places ta start. Meal prepping ain't as hard as it might seem, and the benefits are huge.
By meal prepping, you'll be able ta snag quality time with yer youngsters, reduce stress, save money, save time, and most importantly, ensure that your family is eating healthy, balanced meals made with love. What more could ya ask for?
Meal Prep Kids FAQ
What is the 30 day clean eating challenge?
The 30-day clean eating challenge is a great way to get your kids to start learning the basics of healthy eating. It is a great way to teach them about portion control, healthy foods, and meal planning. With the challenge, each day you will buy or make a healthy food that is low in sugar, salt, and processed fats. You will then prepare the food in a way that is both delicious and nutritious. The challenge also encourages you to switch up ingredients so that it doesn't become boring. This way, your kids won't get bored of eating the same meals every day. Eating different types of foods can also help to give them important nutrients and vitamins they may not be getting otherwise. To make the challenge even more fun, find some recipes that your kids can help with. Let them take part in the meal planning, shopping, and preparing – this way, they can take ownership of their meals and learn about healthy eating at the same time. Finally, don't forget to teach them about portion sizes and healthy food swaps. Not only will this help them to make smarter choices when it comes to eating, but it will also help them to make healthier choices for their future. In the end, the 30-day clean eating challenge is a great way to get your kids to learn about healthy eating in an enjoyable and tasty way. Give it a try and see how much more interested your children are in healthy eating!
Do Dieticians recommend eating fast food?
No, dieticians don't recommend eating fast food. It's well known that fast food is packed with sodium, fat and preservatives, which can be harmful to children's health. As a parent, you want to make sure your kids are eating well-balanced meals that are nutritious, tasty and as healthy as possible. Meal prepping can help you achieve this goal, while also saving you time and money.Meal prepping involves planning and preparing meals ahead of time. Meal prepping can help you save time by having food ready to go that you can quickly heat up or serve with minimal effort. It's also a great way to save money, since you can buy ingredients in bulk and make meals that stretch over several days.When meal prepping for kids, there are some important considerations to keep in mind. First, try to include a variety of foods from each of the food groups. It's important to include fruits and vegetables, as well as lean proteins, healthy fats, and whole grains. You can also create prepackaged snacks for your kids to grab on the go.You'll also want to think about portion sizes when prepping meals for kids. Kids have smaller stomachs and need smaller portions than adults. It's also important to focus on flavors that appeal to kids. Try to make the meals colorful and interesting, and include foods that your kids already like to eat.Finally, think about leftovers. Kids' meals don't typically give you a lot of leftovers, but if you do end up with extra food, consider freezing it for later use. This can help you save time in the future, since all you'll need to do is defrost and heat it up.Meal prepping is an excellent way to ensure that your kids eat balanced and nutritious meals, while also saving you time and money. With the right plan and the right ingredients, you can make meals that your kids will love while still keeping their health in mind.
What should I meal prep for kids?
I gotta tell you, when it comes to meal prepping for kids, there are a few key things to keep in mind. First and foremost, you want to make sure that whatever you whip up is healthy, tasty, and kid-friendly. That means no meals that are too spicy, too salty, or too much for a kid's small stomach. Plus, you want to make sure the meal is nutritiously balanced, and you don't want to get in a food rut.
When it comes to quick and easy meal prep, I like to turn to the classics—think mac and cheese, mini pizzas, and chicken tenders. These are all relatively low-cost dishes that you can sometimes double up on and freeze, too. Another option is to always have some cut-up vegetables on hand. Carrots, celery, and cucumber are easy to prep ahead of time and serve as a side dish with whatever you make. You can also chop up some peanuts, almonds, or even raisins to add some protein and fiber.
You can also go the frozen route. Frozen veggies, fruit, and fish make great meal prep ingredients, and they can be grilled, baked, boiled, or fried. Making a stir-fry is an easy way to get some veggies into your meals, and you can vary the flavorings to keep it interesting for the kids. The same goes for pasta dishes: vary the sauce, add a protein, and you've got a delicious meal for your family.
Finally, consider what your kids like to eat. If they love Mexican flavors, cook rice and beans and serve with guacamole and a side of corn chips. If they're all about Asian flavors, whip up some veggie-packed egg rolls or a stir-fry. Taking the time to ask your kids what they like and then preparing it in advance will save you a lot of time in the kitchen in the long run.
What can a 10 year old cook?
It's never too early to start teaching your ten year old to cook! With a little bit of guidance, your child can learn to make delicious, healthy meals for the whole family to enjoy.
To get started, it's important to have the right supplies. Gather all the necessary cooking equipment and ingredients, and make sure your child is comfortable in the kitchen. Next, allow them to take ownership of the task. Letting your child select the meal they want to cook can be a great way to get them interested.
When it comes to more complicated cooking tasks, always provide supervision. Helping your child follow directions, measure ingredients, and understand the importance of food safety are all important. Additionally, teaching them how to handle sharp knives, hot surfaces, and other potentially dangerous elements of cooking can be invaluable.
Most importantly, enjoy the experience! Preparing food with your ten year old can be a great bonding experience and an excellent way to develop their life-long cooking skills. So get in the kitchen, and have some fun!
What can a 12 year old cook?
As a 12-year-old, there's a lot you can do when it comes to meal prepping and cooking for kids.  First off, you want to make sure that you have the right ingredients. Stock up your kitchen with healthy snacks and ingredients, and make sure to buy fresh produce. Next, you need to consider the flavors that kids love. Vegetables sautéed in olive oil and herbs, marinated meat dishes, and pasta with marinara sauce are all great starting points.Also, don't forget to incorporate the right seasonings and spices. If you're making a beef dish, add some garlic and oregano. If you're making a light pasta dish, try to sprinkle some fresh basil, chili flakes, and Parmesan cheese on top. Don't be afraid to be creative when it comes to adding flavor! Finally, don't forget to focus on portion control. Make sure that you are only making enough food for what's necessary. This way, you won't be wasting food and you will be sure to have plenty left for another meal.Meal prepping can be a fun and rewarding experience, especially when cooking for kids. With a bit of creativity and planning, you can create meals that your kids will love!
What can a 10 year old cook alone?
Cooking up a delicious meal for the kiddos can be a daunting task – particularly when you're stuck with a limited 10-year-old-only kitchen. But never fear! There is an array of delicious options that can easily be prepped and cooked with just a few simple tools, patience, and creativity.
To start off, a great way to get the kids involved in meal prepping is to give them a few kitchen tasks. Even simple tasks like stirring sauces or cracking eggs can help boost confidence in the kitchen and make them feel empowered. Once they've got the basics mastered, they can attempt a few basic recipes with supervision. Think simple dishes such as tacos, quesadillas, or mac and cheese.
To make the process easier, stock up on ingredients that are easy to work with. Pre-shredded cheese, pre-chopped vegetables, and pre-made sauces are not only time savers but can help teach your kid basic cooking principles.
Don't forget to have fun with it! Letting your kid come up with their own recipes can be an exciting way to get them to try new foods and challenge themselves in the kitchen.
With a little bit of planning, meal prepping can be a great way to get your kids excited about cooking and eating and give them the skills they need to become independent in the kitchen!