Hey there, let's talk about why healthy meals matter for your one-year-old
As a parent, I know that feeding our little ones healthy meals is one of our top priorities. At the age of one, our babies' growth is at its highest rate, and the right nutrition is crucial to support it. In this post, I want to share with you the benefits of cooking healthy meals at home, and provide you with ten delicious and nutritious dinner options that you and your baby will love.
Ten Healthy Dinners That Will Keep Your One-Year-Old Happy and Healthy
Can I just say, as a mom myself, that feeding a one-year-old can be a bit of a challenge? They are picky, unpredictable, and always on the move! But fear not, because I have discovered some healthy dinner recipes that even the pickiest of eaters will love. Here are ten of my favorite healthy dinner ideas that will keep your one-year-old happy and healthy:
Option 1: Cheesy Broccoli Rice
This is a great way to sneak in some veggies! Cook rice according to package directions and then add some shredded cheddar cheese and steamed broccoli. Mix it all together and let it cool before serving to your little one.
Option 2: Sweet Potato and Black Bean Quesadillas
This is a fun spin on the classic quesadilla. Roast some sweet potatoes in the oven and then mash them up with black beans, cumin, and chili powder. Spread the mixture on a tortilla and top with shredded cheese. Fold the tortilla in half and cook in a pan until the cheese is melted.
Option 3: Turkey and Vegetable Meatballs
These meatballs are packed with protein and veggies! Mix ground turkey with grated zucchini, carrot, and onion. Add some breadcrumbs, an egg, and your desired seasonings. Form into meatballs and bake in the oven until cooked through.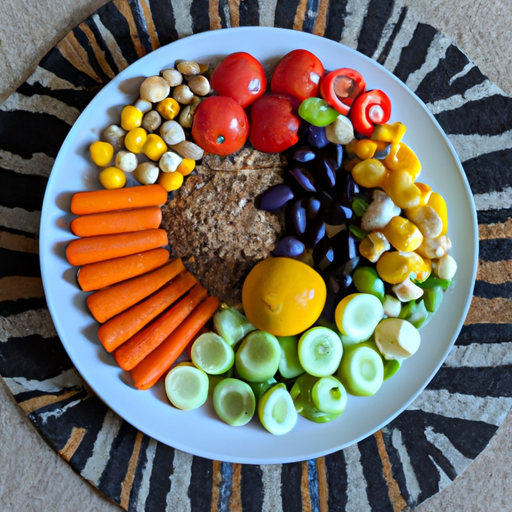 Skip the traditional beef tacos and opt for lentils! Cook lentils in vegetable broth and then add taco seasoning. Serve in tortillas with your choice of toppings.
Option 5: Quinoa Chicken Nuggets
These nuggets are a healthier spin on the classic kid favorite. Mix ground chicken with cooked quinoa, shredded cheese, and seasonings. Form into nugget shapes and bake in the oven until cooked through.
Option 6: Pesto Pasta with Roasted Tomatoes
This recipe is both simple and delicious. Cook your favorite pasta according to package directions. Roast some cherry tomatoes in the oven and stir in some pesto. Toss everything together and serve.
Option 7: Veggie Fried Rice
Another great way to sneak in some veggies! Cook up some brown rice and then stir-fry it with chopped veggies like carrots, peas, and broccoli. Add a scrambled egg and a splash of soy sauce to finish it off.
Option 8: Baked Salmon with Sweet Potato Fries
This dinner is packed with omega-3s and vitamin A. Season a salmon fillet with your desired seasonings and bake in the oven. Cut a sweet potato into fry shapes and season with olive oil, salt, and pepper. Bake alongside the salmon.
Option 9: Chicken and Rice Casserole
This casserole is easy to make and will feed the whole family. Mix cooked rice with cooked chicken, cream of mushroom soup, and frozen mixed veggies. Top with shredded cheese and bake in the oven until hot and bubbly.
Option 10: Lentil Soup
This soup is perfect for a chilly evening. Cook lentils in vegetable broth with chopped veggies like carrots, celery, and onion. Season with your choice of spices and serve with some whole grain bread.
So there you have it, ten healthy dinner ideas for your little one. Remember to always keep a balanced diet and to eat in moderation. And for more cooking ideas for a one-year-old, check out Cookbooks and Kids.
Conclusion: Time to Get Cooking
Well, there you have it folks, ten healthy and delicious dinner options for your one-year-old. Remember, cooking at home is not only beneficial for your baby's health, but also for your own. It allows you to control the ingredients and avoid excess additives or preservatives found in pre-packaged foods. Plus, cooking at home can be a fun and rewarding experience. However, it's important to remember to keep a balanced diet and to eat in moderation. Just because a meal is healthy doesn't mean you should overindulge. As always, consult with your pediatrician about any dietary concerns or specific needs for your baby. So, what are you waiting for? Head to the kitchen and get cooking! Your baby (and your taste buds) will thank you.