Introduction of Healthy Snacks
The key to a healthy lifestyle is all about balance, and that includes making sure you're eating the right food. From cauliflower pizza crusts to veggie-packed smoothies to oven-baked fries, there are plenty of ways to enjoy nutritious meals while still indulging in snacks that taste so good they can't be considered \
Preparation: Gather Necessary Ingredients and Assemble Kitchen Tools & Utensils
Ready to get the show on the road? First things first, you'll need to take an inventory of your kitchen. Before tackling any recipe for healthy snacks, you'd better make sure you've got the right ingredients and tools. You're gonna need a few bowls, measuring cups, spoons, wooden spoon, cutting board, and knives. Not to mention whatever fun snack gadgets and goodies that tickle your fancy.
Making snacks is a lot like cooking — you have to get all the necessary ingredients together first. If you're short on time and want to whip something up stat, opt for recipes with a short list of things that you already have lying around the house. Peanut butter, apples, bananas, yogurt, and oats are all great staples to keep in the pantry for unstoppable snacking!
You don't need to go out and buy a bunch of crazy expensive or hard-to-find ingredients to make delicious and healthy snacks. Just use what you have available in your home. That said, it is important to pick up some fresh produce, dairy products, and nuts periodically. Many of these ingredients don't last very long and they can help you create some awesome snacks.
Ideas for Healthy Snacks
When it comes to healthy snacks for kids, it pays to be creative! There are tons of options that your little one will love, so don't be afraid to get creative. Here are a few ideas to get you started:
Fruits and Veggies: Kids love having something they can munch on while they play, so why not make them a healthy snack tray with all their favorites? Toss in some raw carrots, celery, and peppers, and then add in some cut up pieces of apples, oranges, pears, or any other fun fruit. Add some hummus or ranch dip if your kids like it.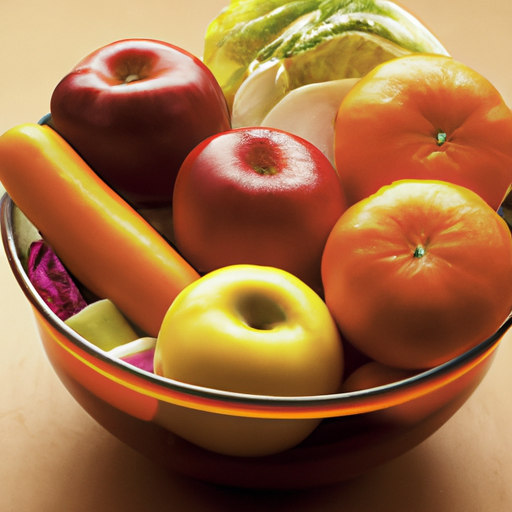 Yogurt Parfaits: Yogurt parfaits make a great snack because they're nutritious and sweet. Start with a cup of yogurt and top it off with fresh fruits, like strawberries and blueberries, as well as some crunchy granola. Yum!
Trail Mix: Trail mix is a classic snack for kids. It's quick, easy, and customizable. You can even use whatever you have laying around the house. Try mixing together some dried fruits, nuts, popcorn, pretzels, and cereals. If your child has a sweet tooth, feel free to add a few chocolate chips or M&Ms – just watch how much you put in!
Smoothies: Smoothies are an easy way to sneak in some nutrients into your kiddo's diet. Blend together frozen fruits, like bananas, mango, or berries; with some yogurt for extra creaminess. You can also add nuts, seeds, honey or almond butter to make it more filling. Bonus points if you can get your kids to help make it!
Granola Bars: Granola bars are a great snack for kids on the go. Make sure to check the labels to choose ones that are lower in sugar. For an added nutrition boost, try adding ingredients like seeds, dried fruits, oats, and nuts.
Popcorn: Popcorn is a tasty snack that kids love. The good news is that it's packed with fiber and antioxidants, which makes it a great option when it comes to healthy snacking. Just avoid the microwavable stuff, as it's usually loaded with unhealthy fats, butter, and salt. Instead, opt for stovetop or air-popped popcorn.
Whole Grain Toast: Toast is one of those foods that never gets old. For a healthier version, choose whole wheat bread and top it off with peanut butter, avocado, mashed banana, or your favorite nut butter. Add a sprinkle of chia or flaxseeds for an extra nutrition boost.
Tips for Making Healthy Snacks for Kids
Gettin' kids to snack healthy can feel like trying to herd a bunch of cats – no easy task! But, here are some tips that just might give you the upper paw.
First and foremost, get your lil' ones involved in prep. It'll not only instill healthy habits in 'em, but it's also an awesome way to make memories together. Plus, it'll get 'em excited about snack-time.
Make the food fun and colorful; you know what they say, we eat with our eyes first! So, use fruits and veggies to create shapes and patterns – butterflies, cars, animals – the sky's the limit!
Don't forget presentation is everything. Get creative with dishes and cutters and get your tiny chefs in on the action, too. It could be something as simple as cutting a sandwich into quarters – voila, cute little triangles.
When at all possible, go for low-sugar foods and snacks. This means avoiding any added sugars, like white sugar and honey, as much as you can. Instead, opt for foods naturally high in sweetness, such as dried fruits, fresh fruits and nut butter.
When it comes to snacks, no one ever said they have to be bad for you! Particularly when it comes to kids, it's important that their snack options are healthy. After all, we're trying to teach them lifelong habits around nutrition.
A big key to finding nutritious snacks for kids is getting them involved in the preparation process – from gathering ingredients and assembling kitchen tools to creating unique presentation ideas. Plus, making it fun and colorful will make a difference in picky eaters.
Some great ideas for healthy snacks include: fruits and veggies – apples, bananas, bell peppers, carrots; yogurt parfaits; trail mix; smoothies with Greek yogurt and frozen fruit; granola bars; popcorn (plain or with flavorings like garlic and Parmesan); and whole grain toast with peanut butter or almond butter depending on allergies.
Whenever possible, try to use low-sugar foods so you don't accidentally feed your kids junk. There are tons of recipes centered around making healthy snacks that look amazing—and taste amazing too!
Overall, finding healthy snacks for kids isn't hard—as long as you're creative and keep an eye out for nutritious picks. From fruits and veggies to smoothies and trail mix, there are plenty of tasty alternatives to junk food.
Healthy Snacks for Kids FAQ
What are 7 healthy snacks?
As an investigative journalist, I'm all about giving ya some of the top of the line advice when it comes to snacks that won't leave ya feeling guilty after ya eat 'em! Here's a list of the best healthy snacks that won't leave ya feeling weighed down:
1. Mixed nuts & dried fruit – a classic combo that'll give ya a good balance of protein and sweetness. Add some seeds in there too for an extra crunch!
2. Greek yogurt – full of calcium and vitamin D, this stuff is sure to satisfy your sweet tooth. Top it off with some berries or crunchy granola for extra flavor!
3. Homemade trail mix – get creative by adding some of your favorite dried fruits, nuts, and seeds into the mix. Try adding some dark chocolate for a sweet surprise!
4. Popcorn – popcorn is a complex carbohydrate, so it'll give ya more energy than a typical snack. Air-pop your own to avoid all the artificial ingredients in store-bought brands.
5. Veggie sticks & hummus – this combination is great for dipping, and it's a great way to get in your daily dose of vitamins and minerals.
6. Hard-boiled eggs – as well as being full of protein, these are great for when you're in a rush. Just throw one in your bag before you head out the door!
7. Smoothies – any combination of fruit, yogurt, and nuts is sure to be just the thing your body needs. Smoothies are the perfect snack for when you're on the go.
What is the healthiest thing to snack on?
I'd have to say, hands down, the healthiest thing to snack on is a handful of nuts. Whether you choose almonds, cashews, peanuts, or a combination of all three, these are fantastic sources of healthy fats and protein and can help satisfy hunger between meals. Plus, they're portable, so you can take them just about anywhere. Additionally, nuts are rich in fiber, so they help keep digestion regular. Not to mention, they have a variety of minerals that are important for overall health, such as magnesium, potassium, and calcium.
Also, if you're looking for something a bit sweet, opt for a piece of fresh fruit. Apples, oranges, bananas, and other kinds of fruit are tasty and nutritious, and they don't contain added sugars or preservatives. Furthermore, they're packed with vitamins, minerals, and antioxidants that your body needs. So, if you get a mid-afternoon hankering for something sweet, reach for a piece of fresh fruit instead of that sugary snack.
Finally, another great snack option is a handful of veggies. You can easily whip up a snack plate full of raw carrots, celery, bell peppers, and cucumbers with some dip or hummus. Not only are vegetables packed with essential vitamins, minerals, and fiber, but they're also very low in calories, making them a great snack for anyone trying to lose weight. All in all, nuts, fruit, and vegetables should be your go-to snack choices.
What is the healthiest snack for school?
In my experience, the healthiest snack for school is oatmeal with fresh fruit. Oats are a great source of complex carbohydrates, which provide sustained energy throughout the day, while the fresh fruit provides vitamins and minerals. Plus, they are relatively low in sugar, so they won't give you a quick sugar crash like other snacks. And, since oatmeal is so versatile, you can mix it up by adding different fruits, nuts, and even some honey for a sweet treat.
If you want something more savory, opt for whole-grain crackers or popcorn. Whole-grain crackers provide fiber and protein to help you stay full, and popcorn is a great source of whole grains, plus it's a lower-calorie snack than chips or other processed snacks. Both of these snacks are also great for packing and taking with you, so you can stay away from the vending machine.
If you have a sweet tooth, opt for naturally sweet snacks like dates, figs or raisins. Dates are high in fiber and low in calories, plus they have a natural sweetness that kids love. Figs and raisins are also filled with antioxidants and vitamins, plus they are easy to pack and take on the go.
how to make healthy snacks for kids
When it comes to making healthy snacks for kids, I'm in the know. Here's the scoop: start by deciding what kind of snacks you want to make and then get creative. Think outside the box. Instead of reaching for store-bought chips and candy, why not whip up something that's a little more nutritious and still delicious? Some ideas include: homemade trail mix packed with nuts and dried fruit; veggie chips with a homemade dip; and mini pizzas made with a whole wheat crust and topped with fresh vegetables. Yum!
Another pro-tip is to make snacks ahead of time. You can even get the kids involved and make it a fun activity. Preparing snacks in batches or freezing them can save you time, and you can simply grab them and go as needed. Last but not least, try some new recipes and get adventurous. Try different grain-based dishes, muffins, and smoothies. Don't be afraid to get creative and have fun!