Hey there! Being a parent is tough, trust me – I know. But if there's one thing we can all agree on, it's that the snacks our kids eat should be both healthy and delicious. After-school snacks are essential for giving our little ones the energy they need to get through a long school day – while also providing necessary nutrients.
But let's face it: sometimes it's tough to figure out which snacks are actually "kid-approved." Well, you don't have to worry about that anymore – 'cause I'm writing this post to set you up with the info you need to make sure your kiddos are always snacking smart!
Now, what exactly do I mean by "kid-approved" snacks? Basically, these are snacks that fit into their nutritional needs and dietary restrictions (if any) – but are also tasty enough to make them happy. And that's what this blog post is all about! We'll cover everything from the benefits of after-school snacking to the types of kid-approved snacks out there – as well as some tips for choosing the right ones. Let's get started!
The Benefits of After-School Snacking
It's no secret that kids need snacks. Whether it's after school or in between classes, snacking is an important part of any young person's day. But what many parents don't consider is the benefits that come from giving kids healthy, kid-approved snacks!
Nutrition-wise, snack time can be the perfect opportunity for kids to get their daily intake of vitamins and minerals. If a child is running low on energy throughout the day, munching on a piece of fruit or nuts can give them the boost they need to stay energized and focused. Snacks also provide an easy way to increase dietary fiber—a nutrient that helps with digestion and overall health.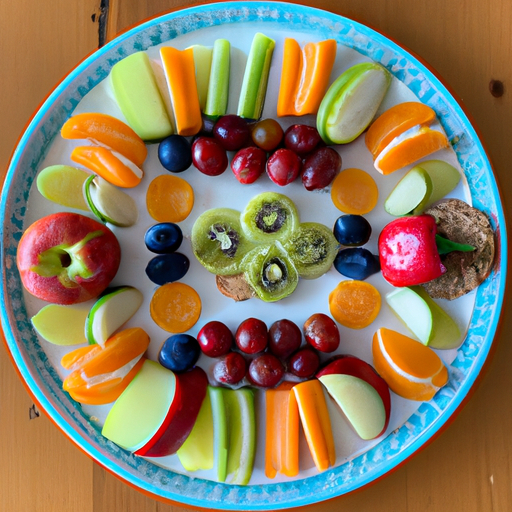 From a mental and physical standpoint, snacking helps keep kids alert and active. It can help prevent boredom, ward off sleepy afternoons, and even give kids the fuel they need to succeed with sports and other activities. Plus, having access to snacks opens up fun opportunities for kids to discover new food experiences, try different flavors, and experiment with recipes.
In short, after-school snacks are essential for helping kids reach their nutritional goals and lead healthier lifestyles. So, don't take snack time lightly—it can offer your child a world of health benefits!
Types of Kid-Approved Snacks
No matter your kid's snack preferences, you can't go wrong with healthy, kid-approved snacks. Here are a few popular options that will keep the kiddos happy and fed.
Fruit and veggie snacks are always a good go-to. Whether it's a banana or a handful of grapes, these bite-sized treats are both nutritious and tasty. Try pairing with a yummy dip, like honey-yogurt or hummus, to keep things interesting!
Sometimes packaged snacks are a necessity. Look for options that have minimal ingredients and real whole food energy sources. For example, if you can find a granola bar made from oats, nuts, seeds, and dried fruit, then it's probably a smart choice! Others to consider include yogurt tubes, frozen fruit bars, and freeze-dried veggies.
Finally, don't forget about healthy homemade snacks! Use your kid's favorite ingredients or simple combinations – like peanut butter and apples – to craft easy, healthy snacks they'll love. If they help out with the preparation, they'll be more likely to enjoy eating them too!
Tips for Choosing Kid-Approved Snacks
When it comes to deciding on snacks for kids, you want something that will meet their nutritional needs as well as their taste preference. Here are some tips for choosing kid-approved snacks:
If you want to pick a snack that's sure to satisfy your kid's cravings, check out the nutrition label. That way, you can make sure they're getting just enough protein, fiber and other key nutrients. Plus, you can double-check the sugar and fat content.
Another way to ensure you get a snack that'll be a real hit with the kiddos is to involve them in the selection process. Let 'em have a say in what goes into their lunchbox. They'll love it, and it also helps show them how to make smart choices when it comes to food.
Finally, if you really want to take snacking up a notch, keep a variety of healthy options around. Stock up on low-sugar, high-fiber snacks, such as trail mix or cut-up veggies. This way, your little one is never bored of the same old snacks — nifty, right?
It's the Finale: Wrapping Up Kid-Approved Snacks
Phew! We've come to the end of our journey into kid-approved snacks. What have we discovered? Well, we can safely say that healthy snacking after-school has plenty of benefits. Nutrition and mental health, to name just a few. And when it comes to types of snacks, there's plenty of options. Fruits and veggies, packaged snacks, and even homemade snacks. Of course, choosing the right snack was important. So, always check out nutrition labels and involve the kids in the selection process.
Now, we don't want to be bossy but do give kid-approved snacks a tryout. You may find that it helps with mood, energy levels, and more. Not to mention giving you peace of mind knowing that your kids are getting the nutrition they need.
So, grab those bananas, apple slices, crackers, nuts–whatever is tickin' your fancy–and let sneak away for a little snack time. After all, what kid doesn't love a secret snack session?
FAQs on After-School Snacks
What kids eat after school?
As a parent, it's important to make sure your kids have healthy snacks after school. That said, it doesn't hurt to make sure they're also enjoyable! Here are a few yummy ideas they'll love:
Homemade trail mix is a great choice. Start with some nut butter and add some pretzels, popcorn, raisins and any other goodies your kiddo loves. Not only is this tasty, but it's also a great way to start getting your little one used to making healthier choices.
Another great after-school snack is hummus. Not only is it high in protein, but it's also full of flavor and can be a great way to introduce some veggies into your child's diet. Add some chips, pita bread, or veggies for dipping, and you've got a perfect snack!
Fruit smoothies are a terrific option for kids. You can make them with yogurt, milk, or juice, depending on the ingredients you have at home. Add some fruits, like banana, strawberries, blueberries, or apples, for a delicious, nutritious treat. And, you can even add a spoonful of honey or maple syrup to sweeten it up a bit!
Finally, don't forget about the classics, like cheese and crackers. You can make them even healthier with some whole wheat crackers and plenty of veggies. Add some peanut butter or hummus, and you've got a complete snack!
Do kids need snacks after school?
Absolutely! Snacks are an important part of a kid's diet and can help refuel their energy after a long day of learning. Having a snack after school is also a great way for kids to have a break and relax before they start their homework and extracurricular activities.
When choosing kid-approved snacks, it's important to keep a few things in mind. First, make sure you provide snacks that are nutritious and filling. Nuts, string cheese, fruits, and whole grain crackers are some excellent options. Second, involve your kids in the snack-making process. Letting them pick out their own snacks can be a fun and engaging way to involve them in planning meals and teach them about healthy choices.
Finally, don't forget to get creative with your snacks. Offering kids a variety of snacks can make them extra excited about after-school snacks. A few great ideas include smoothies, vegetable or fruit sticks with a dip, and homemade trail mix.
What snacks to send for kids school?
As a parent, it's important to make sure your kid's after-school snacks are tasty but also healthy. To make sure that your kid's snack is kid-approved, I suggest including a mix of sweet and savory foods. A fun twist on the classic peanut butter and jelly sandwich is a turkey and brie provolone sandwich with cranberry jam. For a more healthy snack, try cut-up vegetables and hummus, yogurt and berries, or trail mix. If your kid wants something sweet, include some dried fruit, a granola bar, or popcorn. Another sweet snack that's popular with kids is popcorn balls with sprinkles. The key is to make sure that you're providing snacks that are both nutritious and delicious!